Bay Area: Restaurant Heaven
---
My wife is a great cook. Back when we were dating, in the middle of eating her curried shrimp, I blurted out, "I married a restaurant." This was before we had discussed even the possibility of marriage. A real proposal soon followed and we have just celebrated our 30th anniversary.
Needless to say, with such good, home cooking, it is difficult for us – okay, me — to eat out. We always try a few new places listed in the San Francisco Chronicle's annual "100 Best Restaurants" . Nevertheless, we seem to end up at our same, ol' favorites.
Topping the short list is Barbara's Fish Trap in Princeton-on-the-Sea, 4 miles north of Half Moon Bay.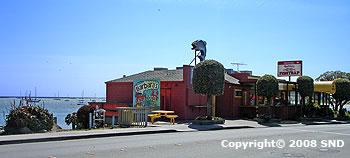 On our way, we always stop at Half Moon Bay Nursery on Rt.92, either to buy or just enjoy.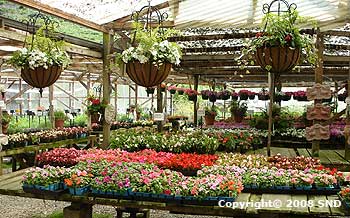 Closer to home, for Indian food, there is Alameda's India Palace. If we want Mexican food, we head for Mexicali Rose in downtown Oakland (the place looks run down, but the food is excellent), and, for Italian, Trattoria La Siciliana on College off of Ashby.
When our home was being renovated, we had to eat out – a lot. Each day, one of our all-Chinese construction crew would be delegated to bring back lunch. It was then that we were introduced to Flower Lounge on Macarthur Blvd., near Fruitvale Ave. Another favorite is Little Shin Shin on Piedmont Ave. Although our last meal there was disappointing, we will be back to give it another try. It may have just been an off day.
Our favorite Vietnamese restaurants (Mai Hong and Vi's) closed and we have yet to find replacements. Yes, there are great ones around, but none have made our favorite's list.
Our criteria? A restaurant has to be local (Barbara's being the exception), inexpensive enough that you can eat there without breaking the bank, and, if ethnic, patronized by people born to that heritage. While traveling abroad, the best restaurants usually end up being where the locals eat, so why not apply the same idea at home?