First Annual "Oktoberfest in the Dimond"
---
Yesterday, my wife and I had a great time at the first annual "Oktoberfest in the Dimond." By the look of the crowd, it was a major success.
MacArthur Blvd., between Fruitvale and Dimond Avenue, was closed off to traffic and turned over to the festivities. Two stages presenting musical entertainment were set up at either end of the street.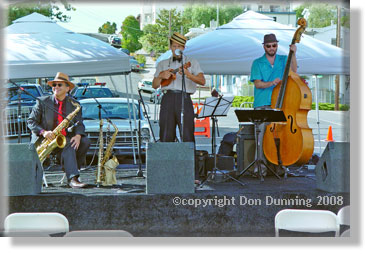 We just missed seeing the California Revels, but caught the Frisky Frolics.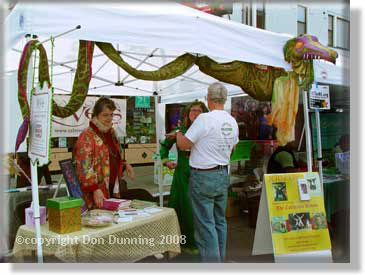 The air was filled with the aroma of all sorts of tasty food cooking on open-air grills.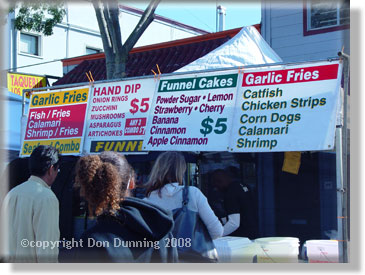 Among the booths were some by local merchants: La Farine (3411 Fruitvale Ave) with their delicious breads and puff-pastry creations; Farmer Joe's (3426 Fruitvale Avenue ) grilling up Skaag's sausages; Paws & Claws (2023 MacArthur Blvd ) with toys and treats any of our furry friends would love.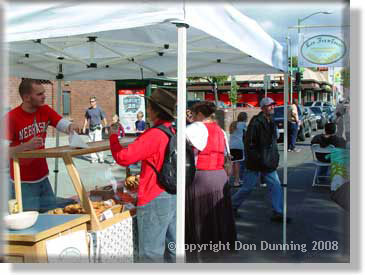 A corner parking lot was the location of the hugely popular "Beer Garden," while another lot was the site of the kids' "Root Beer Garden."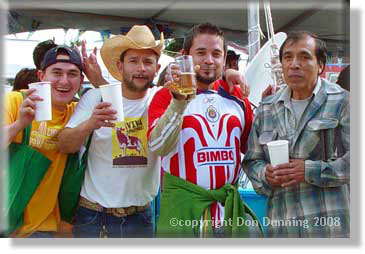 This event comes on the heels of a surge of positive energy in the Dimond District that began more than two years ago with the opening of a second Farmer's Joe's (the original one is located in the neighboring Laurel District). Since then, an impressive number of terrific shops and restaurants have been established in this retail hub, with more coming.
Read my latest article, "Dimond shopping district is flourishing"